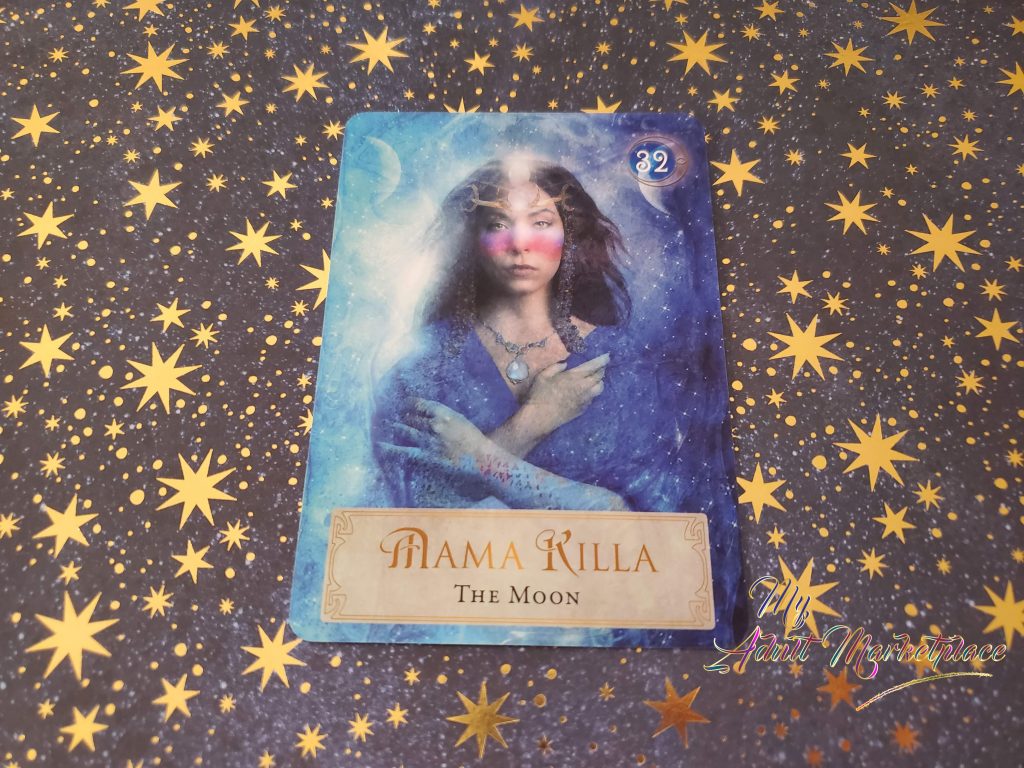 Today's card of the day is from Goddess Power Oracle Cards by Colette Baron-Reid.
Empowerment Message: Mama Killa, the Incan goddess of the moon, presides over the power of cycles and seasons. The moon rules the night sky, returning full 13 times in a year. The ancients marked time by the moon to know when to plant, when to harvest, when to store food, and when to celebrate fertility.
Right now, you are invited to see what is familiar and decide whether you need to improve on it or leave things as they are. The answer to your inquiry can be found in the timing of things and the cycle you're in. You can apply the idea of natural cycles to relationships, creative projects, personal growth, and more.
Alignment Message: Sometimes you feel out of sync with life, frustrated that the universe isn't providing you with what you desire. Do you want what you want, exactly how and when you want it, and feel like the Great Goddess is ignoring you? You may be wanting something to happen faster than it's meant to occur. Remember the conditions of your life are temporal and ever changing. Maybe you've just been unaware of the cycle you're in, and so you've been missing the signals. The moon goddess Mama Killa knows the cycles intimately, and she'll let you know when it's time for the next phase.
This site contains affiliate links to products. We may receive a commission for purchases made through these links.