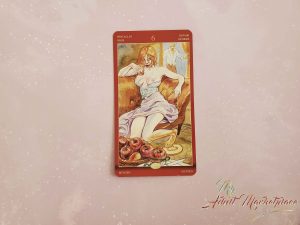 Today's card of the day is 6 of Pentacles from the Tarot of Sexual Magic.
There are loves of the past and loves of the future. There is only one love today and it must not be neglected.
Purchase your own personal card of the day reading via email.
This site contains affiliate links to products. We may receive a commission for purchases made through these links.