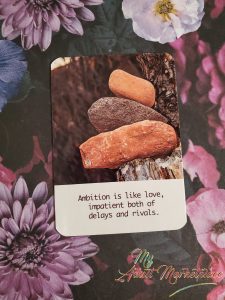 Your Inspiration of the Week for the Week of February 2nd comes from the Balance with Buddha Oracle Deck. Cards from this deck are meant to inspire and help you to find balance.
Ambition is like love, impatient both of delays and rivals.
This site contains affiliate links to products. We may receive a commission for purchases made through these links.